theatre science
---
CATR Theatre Science (July 2020)
Williamson and Denton looked forward to Partition/Ensemble 2020 in May and workshopping Theatre Science with the Canadian Association of Theatre Researchers and the Société québécoise d'études théâtrales. For the reduced, relaxed, asynchronous virtual conference that has replaced the Montreal meeting, we offer: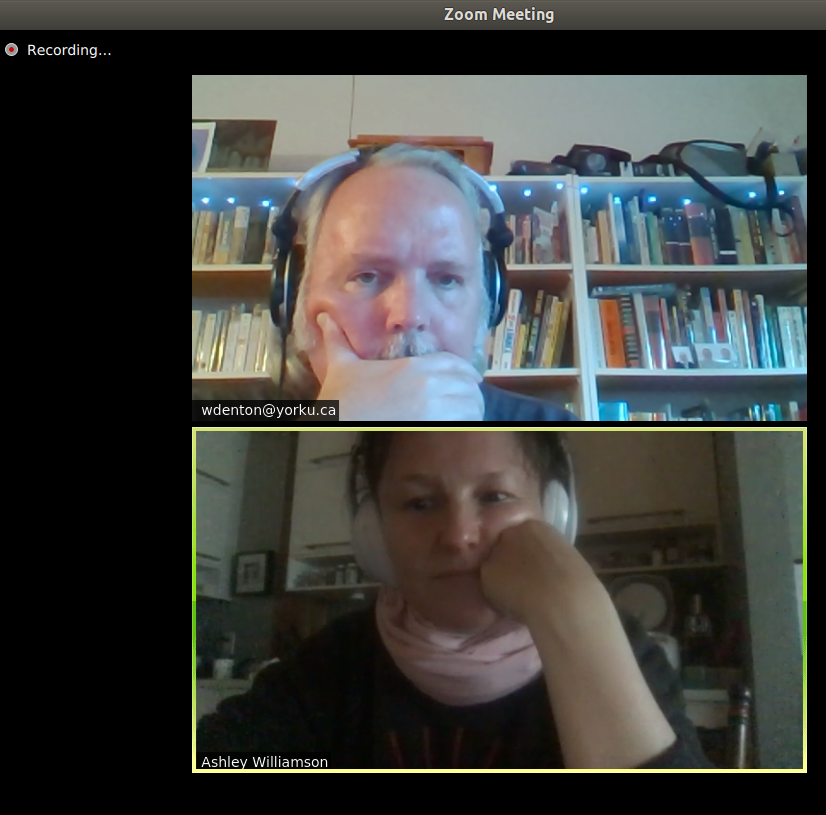 ---
Experiment One (February 2020)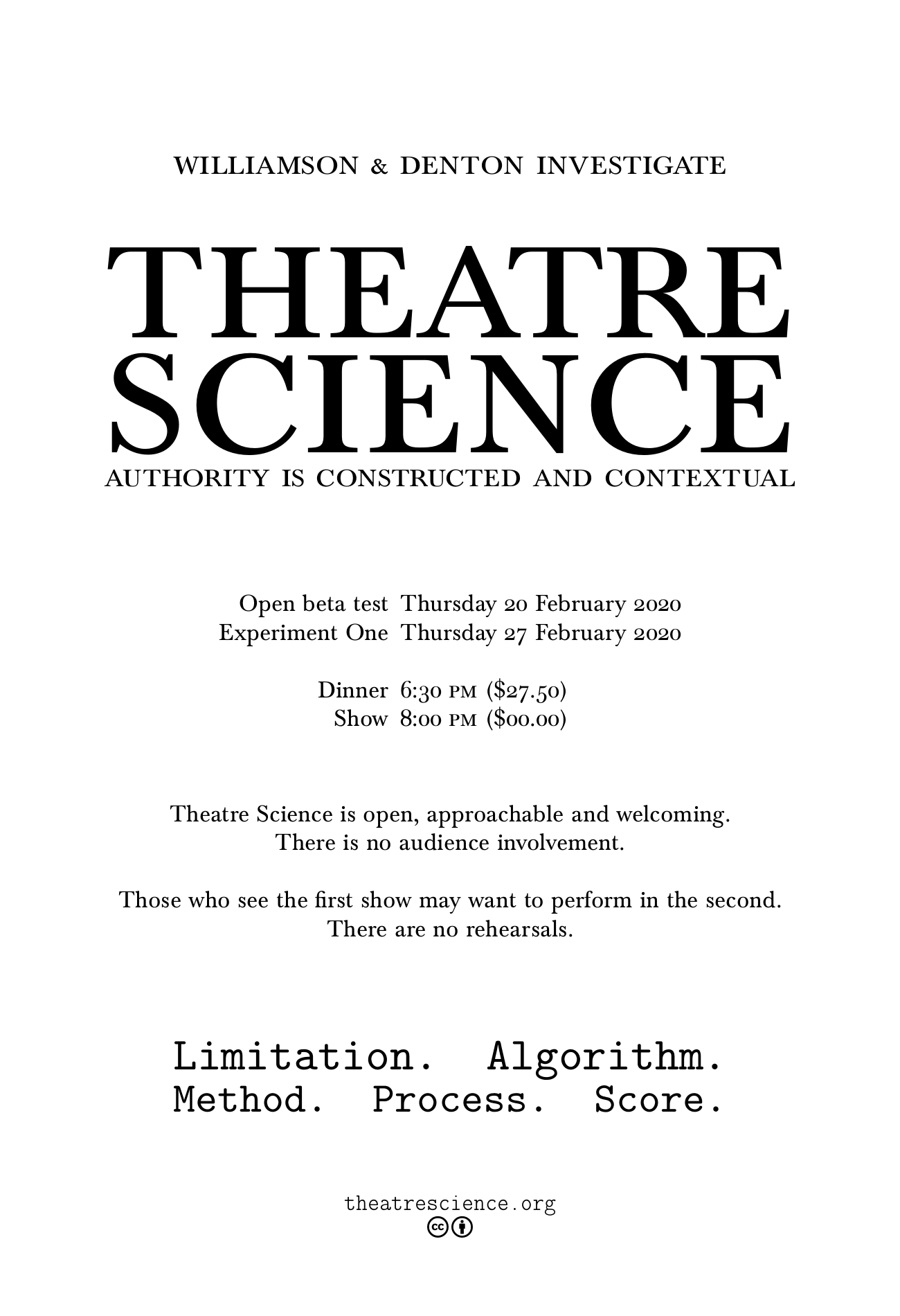 Theatre Science is an investigation by Ashley Williamson and William Denton. Source code: https://github.com/wdenton/theatrescience.
Open beta test: 20 February 2020. Experiment One: 27 February 2020. At the Arts and Letters Club of Toronto.
---
Limitation. Algorithm. Method. Process. Score.